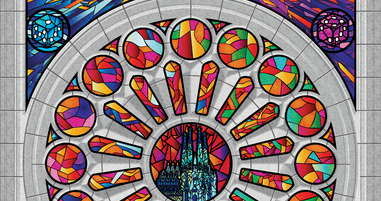 Its been a busy year for us here at IBGC, but we've still got a lot of gaming in and we'd like to fill you in on what we've loved so far this year as well as some developments in the world of board games.
Biggest Surprise – Sagrada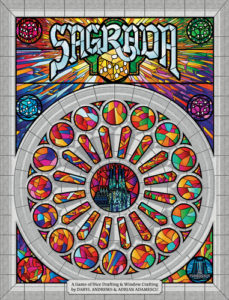 A game about making stained glass windows, dope! It really is dope though! A 30 minute puzzle game, where you draft pretty translucent dice to create a window following simple but brutally tricky placement rules to score points. Currently sold out everywhere, we have it to play in the cafe and hopefully to sell soon. This is a c(g)lassy little game.
Best Family Game – Kingdomino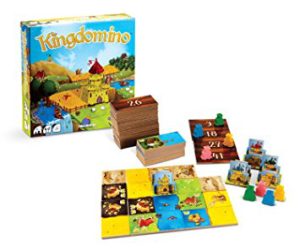 The 2017 Spiel des Jahre. A 15 minute game where you make a little KINGdom, using DOMINO style rules (King'domino'! Where do they come up with this stuff?). You create a 5×5 grid (7×7 for an extended 2 player game) by bidding on tiles using your turn order. This little mechanic is the genius of the game and is so simple it can be played by kids as young as 6 if they a precosious little tykes. Tremedous price point too.
Best Light Strategy – Flamme Rouge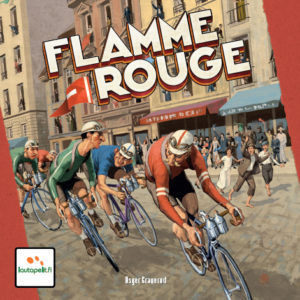 I really love me some Snow Tails, a husky dog racing game, it tended to get a bit bogged down by overthinking though. Flamme Rouge, a bike racing game, streamlines a lot of what was in Snow Tails and adds a great slip-streaming mechanic. It lasts about 40 minutes and although it says its 2-4 on the box, we've played it up to 8, by playing in teams of two with one cyclist each. A really fabulous game.
Best Heavy Strategy Game – Yokohama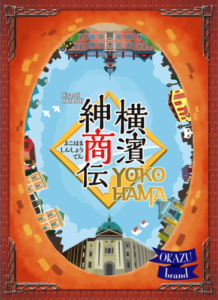 You know those games where you get some stuff, turn that stuff into other stuff and then that stuff into points. Well this is one of those games. It has a variable board, similar to Istanbul, loads of ways to score points and a core ruleset that is very simple, even though all the extra bits around it seem a little overwhelming. It plays so smoothly once you get it, with a lot of player interaction that doesn't directly attack you, just annoys you when they get in your way. It is really, really good.
Party Game of the Year – Hive Mind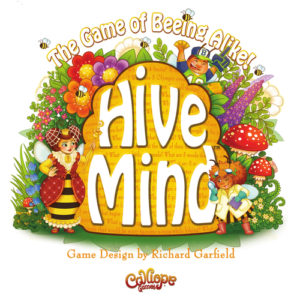 Consideration was given to Joking Hazard which we thought was pretty hilarious, but long term Hive Mind is better. Think Scattegories in reverse, where instead of trying to think of unique answers you want the same as everyone else. 'Name three large animals?', don't be too clever, say elephant, surely everyone will put that? What about the other two? I would go Hippopotamous and Giraffe…! Did you? You put a bear? Hmmmmm. There is no winner, just a loser! It's by Magic the Gathering creater Richard Garfield, who has still got a little magic left in him (and his bank account). Try it, you'll be shocked how fun it is. Plays up to 12 as well.
Best Expansion – Interactivity Board Game Cafe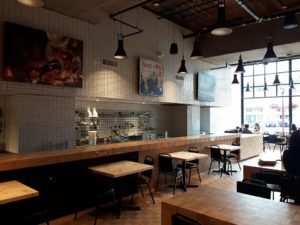 Drops mic..leaves room…
Trends of the Year
1. Escape Games
An Escape Room in a box. The two mains ones are the the Kennerspiel winning Exit series and the Unlock series. They are both very good and create puzzles and gameplay in different ways. People are pretty split down the middle in terms of preferences and both are worth trying to see what you like best. They are a fun evenings entertainment for $20.
2. License Everything and turn it into a game
Such as: The Godfather, Buffy (again), Big Trouble in Little China, Labyrinth, The Dark Crystal, Fallout, Game of Thrones, Star Wars, Star Trek, Dark Souls, Breaking Bad, Bob Ross, Rick and Morty, and so on and on and on…
Some are good (Godfather), others are terrible (Labyrinth). People will buy them because they love the license, but we advise to do a little research first.
Biggest 'knickers in a twist about nothing' of the Year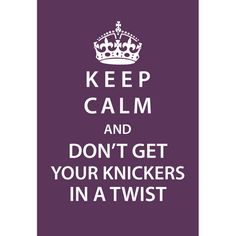 Knickers in a twist is a phrase that needs to be used A LOT more. Gloomhaven was a very expensive game that was designed, developed and kickstarted by one man. It was very successful and a lot of people who missed the kickstarter wanted a copy. Around 80,000 people in fact. However, he only printed around 8,000 extra copies, because, that was all the money he had and he didn't feel like mortgaging his house, possibly making his kids homeless to pay for extra copies, fairly reasonable IMO. However, online stores started selling his game through pre-order, assuming he had an extra 80,000 copies to sell (he never said he did). When stores only got 10% of what they hoped for, the internet exploded as people who had paid for a game in advance were told they were not getting it. The designer was blamed, stores were blamed (I was also blamed!). There were tales of people driving upwards of 500 miles on rumors of stores with a copy. The game was selling for $500+ online at one point. People forgot that they could actually play another game in the mean time and wait for the second print run, but thankfully the game is almost back. The tears and blood have dried, the bile cleaned up and you can pre-order the game at your FLGS…or so we hope.